442: 4 people to a track, 4 minutes of recording per person, 2 days to pass it on.
Foldable Sounds

formed during the lockdown of April 2020. Following the rise of Zoom calls and Facetime windows, once less prevalent means of communication. Through the consideration for the potential for site specific sounds contained within an online presentation of a home, the boundary-less, internet-space, meditative-listening sound-sharing project was initiated by Daniela Maria Geraci, and co-created by Isabelle Pead and Lucy Cunningham working in Berlin, London and Leeds respectively. 
​​​​​​​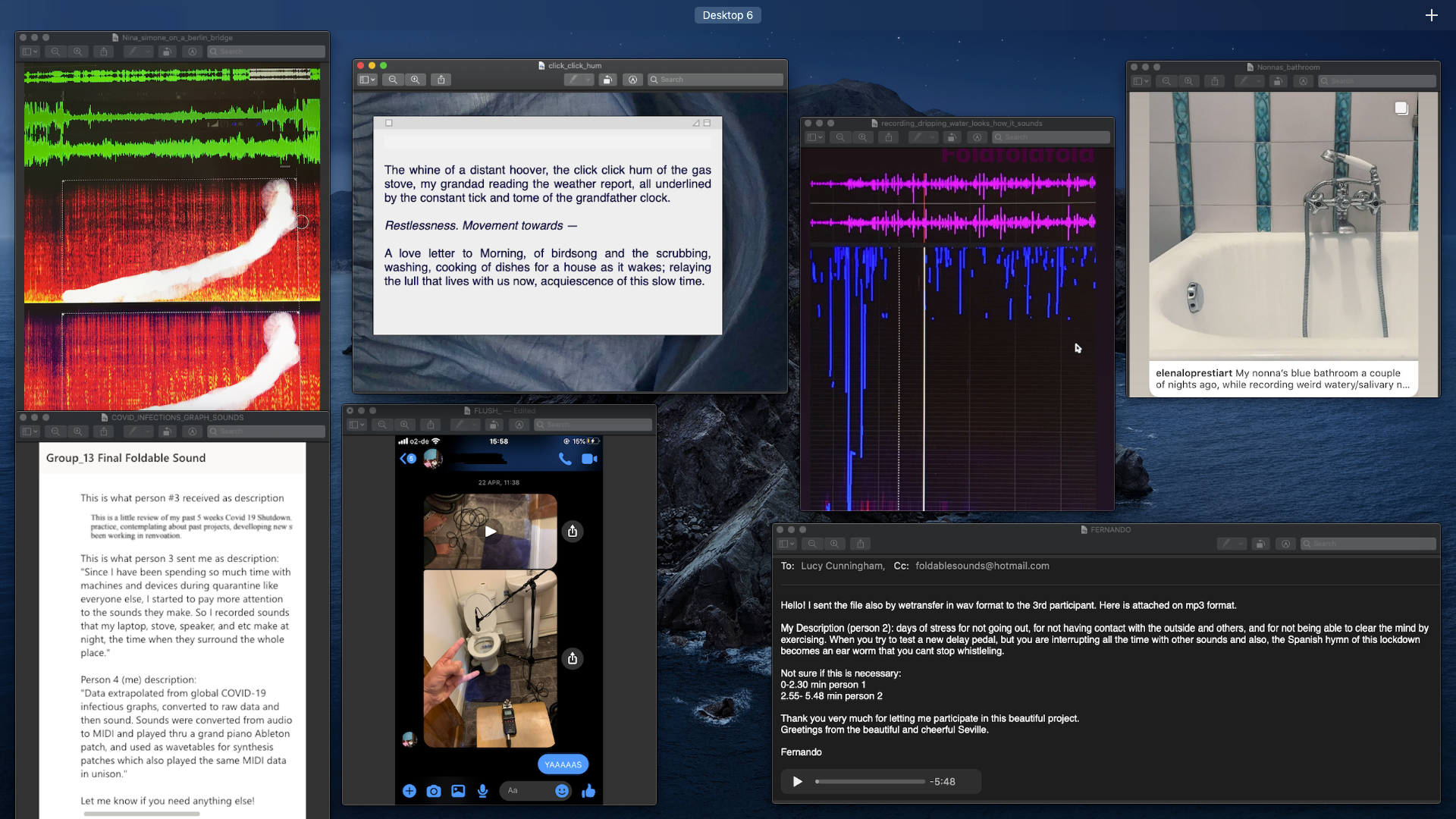 Archiving the residue of home-sounds, Foldable Sounds draws on the collaborative and independent nature of the child's drawing game Exquisite Corpse (where one person draws a 'head', folds the paper, passing it onto the next person to draw the 'torso' etc until some sort of body is ultimately unfolded). The project was born out of a sense of acoustic boredom from being locked inside; the need to project one's ears onto someone else's head -just to hear something other than the repetitive sounds of the inside - in order to springboard the imagination into some other space/time.
The project invites participants to listen to and record site-specific surround-sounds and audible gestures within their inhabited spaces - sonically and verbally. Used as material, one sound/sentence is folded into the next to create a series of interwoven tracks/paragraphs documenting their time and location of making. 
Every 'track' was a product of 4 strangers digitally sharing, mixing, distorting and layering a maximum of 4 mins (each) of spatiotemporally unique soundscapes within the 2-day limit; interrogating the psyches of contributors as they curated each recording, and ultimately questioning how the exposure to varied soundscapes could change our experiences of a seemingly impermeable quarantine.
Listen to full albums on Bandcamp below.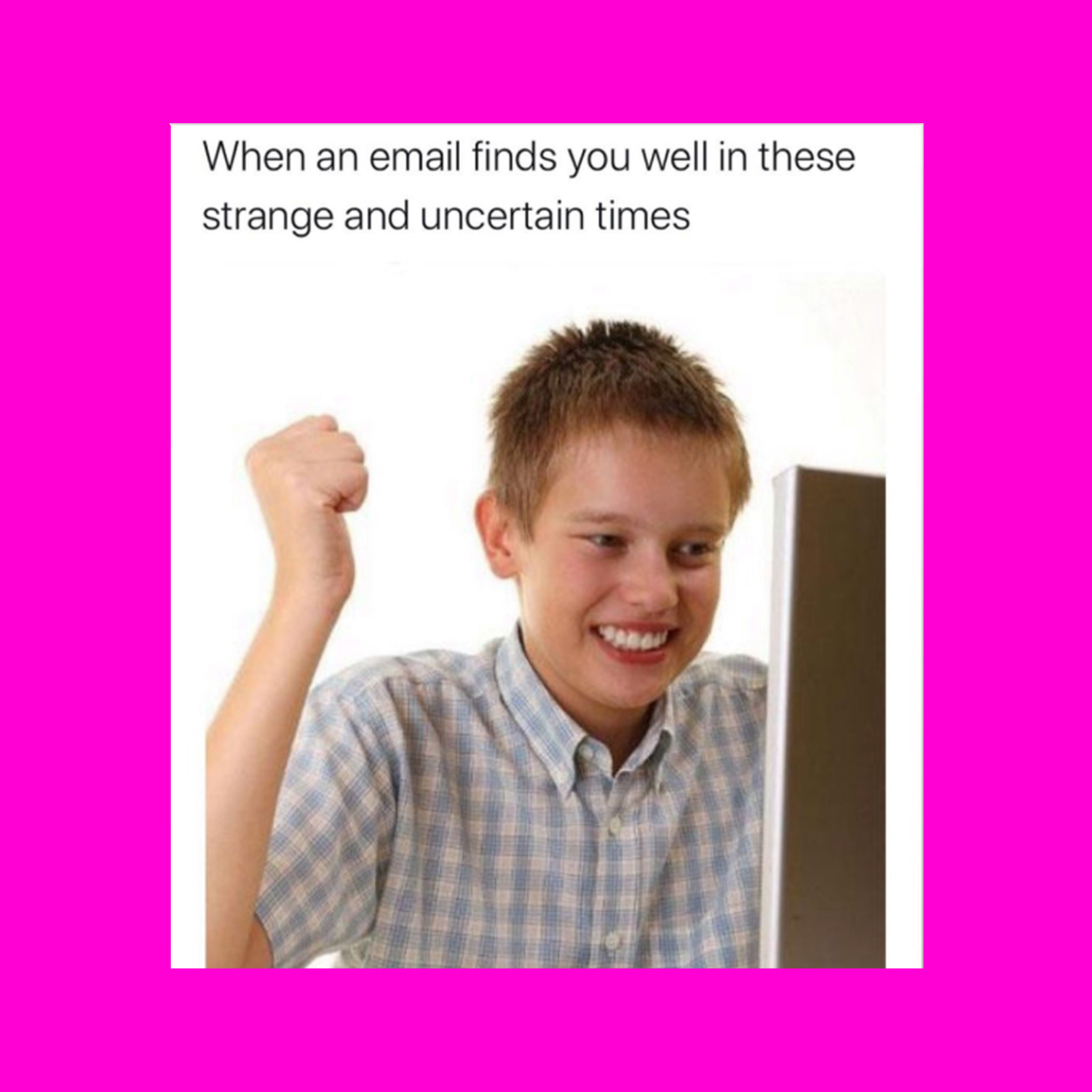 The Soundscape of Our Sonic Environment and the Tuning of the World, R Murray
Errant Bodies, Force of Listening, Lucia Farinati and Claudia Firth
Sonic Agency: Sound and Emergent Forms of Resistance. London: Goldsmiths Press, Brandon LaBelle

Listening to Noise and Silence, Towards a Philosophy of Sound Art, Salomé Voegelin
Queer Sonic Cultures, Shannon Truman
Sound, Music, Affect Theorizing Sonic Experience, Marie Thompson and Ian Biddle, Bloomsbury Press