Sound performance, bread dough, table, loop pedals, sound equipment.
Duration and scale variable.
Stemming from archival home video recordings of her illiterate grandmother and the reminiscent conversations of family life in Sicilian dialect, the work mimics her actions, sounds and perspectives, translating them into a comprehensible multi-sensory language.
The position of viewing oscillates between inside and outside
the kitchen, making the doorframe the focal framework through which to experience the durational domestic process of making bread, thereafter repeated in the installation of the performance On Kneading Trauma, 2019. The kitchen setting is made strange; white- washed to simulate the visual language of the white cube so familiar within the history of western art and juxtaposed with a humble gesture that does not belong within the confines of a gallery space – once displaced from the homeland to a foreign land, and once again into the context of fine art. The practice plays with the idea of material languages in conversation with one another: re-contextualised, censored and amplified to create a space in which one feels in an uncanny simulation of a familiar domestic space.
Informed by Sasha Waltz's contemporary dance performances whereby microphones are used as both prop and amplifier of live performance sounds, contact microphones, loop pedals and the kitchen table are presented as the pseudoscientific instrument by which sounds of kneading are layered and manipulated to create a jarring and intense visual and sonic landscape. Its post-performance state is a memory of the previous performance, as the echoing of live sounds remain a murmur until the dough is reworked. The dough's visceral material quality is also itself a recording of each gestural pounding imprinted into its surface. This resonance is a nod to the monotonous nature and longstanding history of kneading bread now lost to the impatience of modern society. The repetitive, rhythmic and cathartic process of kneading is inextricable not only from Sicilian culture, and the rituals of preparing and sharing food, but more generally from the trauma of subsistence. Both a tool for communication and survival, the gesture embodies memories of traditions that require transcription in order to be read.
This performance has been re-performed, echoed, delayed, distorted, reconfigured, fused, migrated and relocated into many varied spaces, settings and happenings. It's vagrancy and ability to morph in form resounds - sonically and theoretically - with its original purpose. 
Below: Installation shots @ Cut the Mustard, University of Leeds, June 2019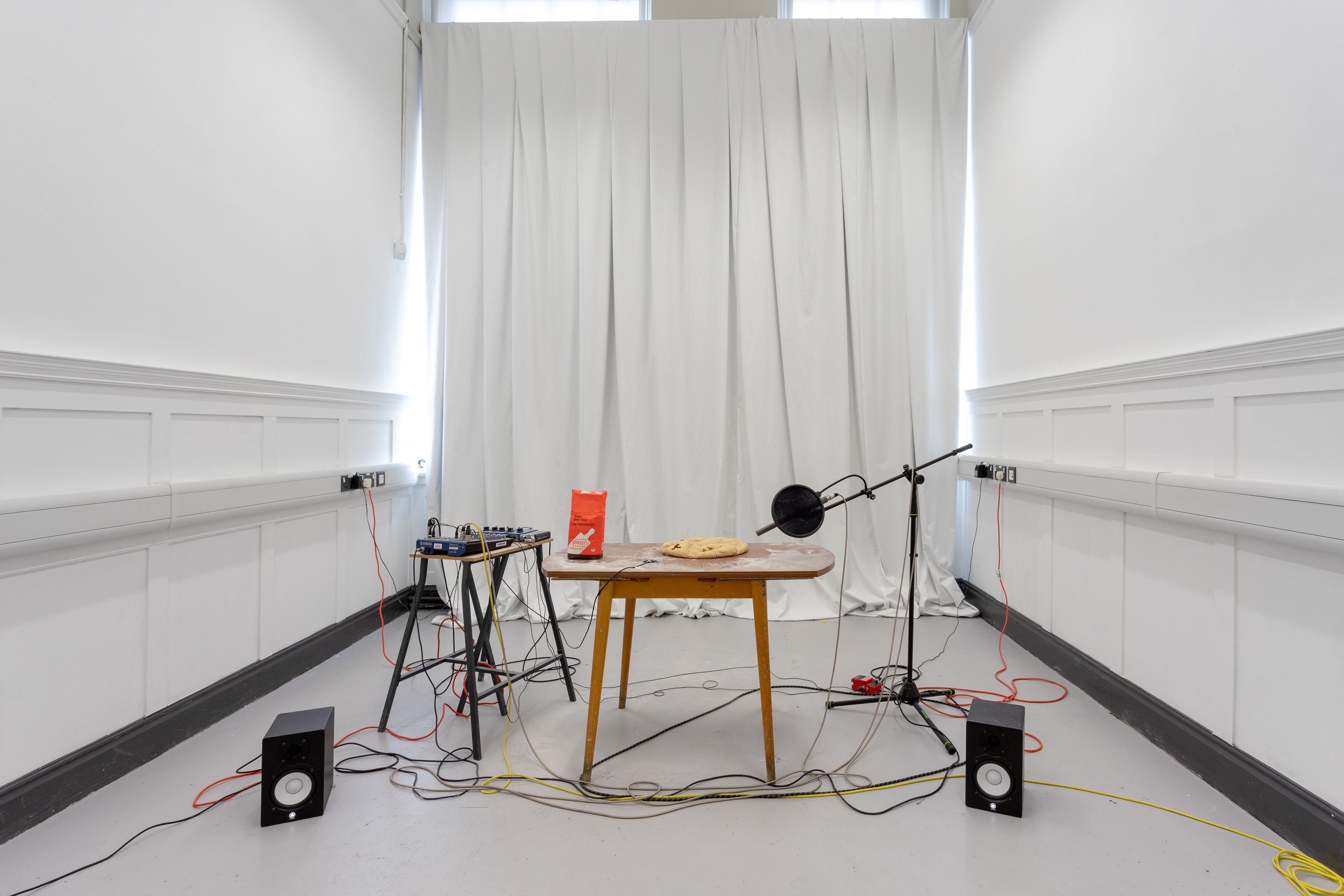 Below:

La Dolce Vista

, 2019
Door frame, fly curtain, microphone, Dulux 'Sicilian Summer 6' house paint
Part of installation @ Cut the Mustard, Leeds 2019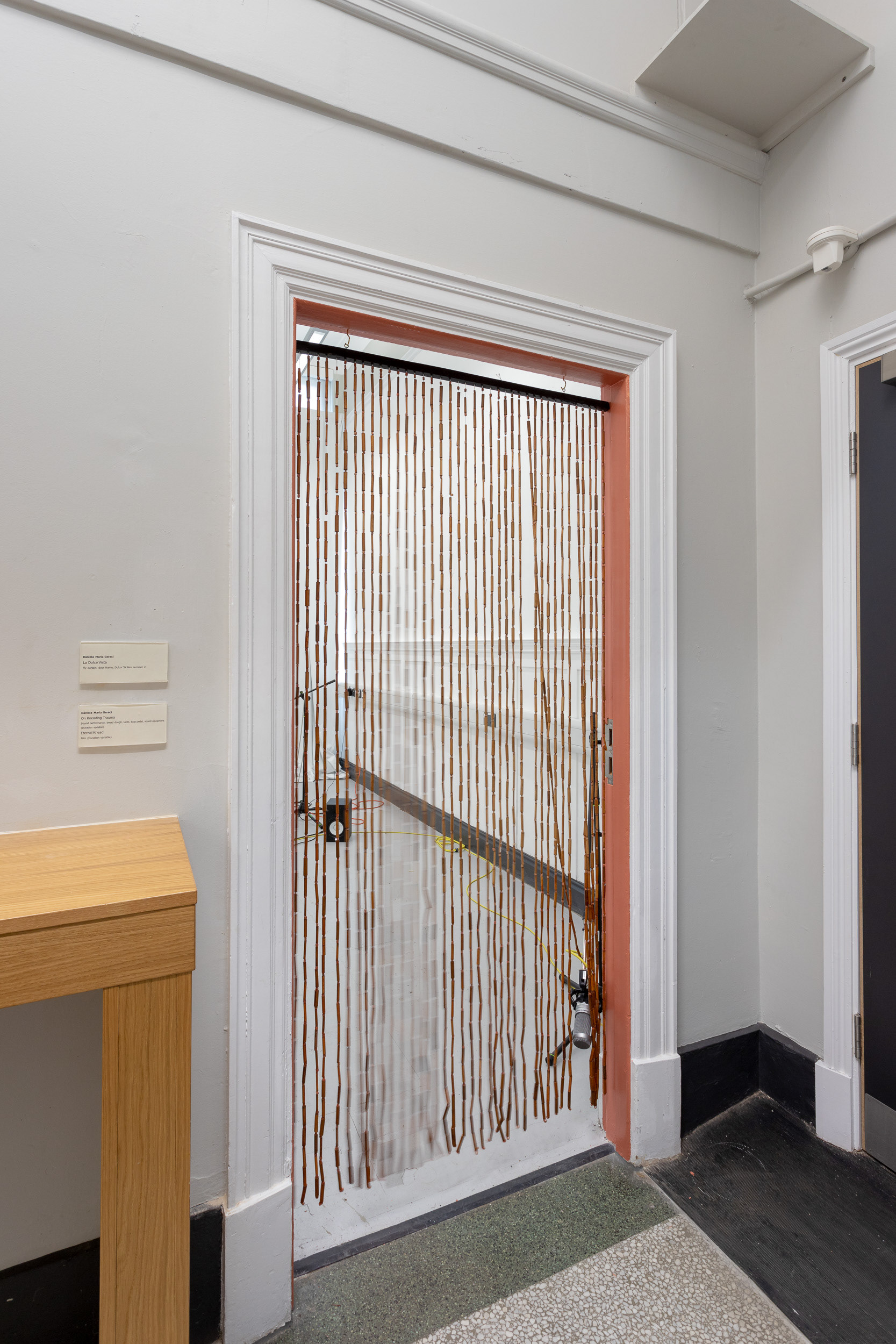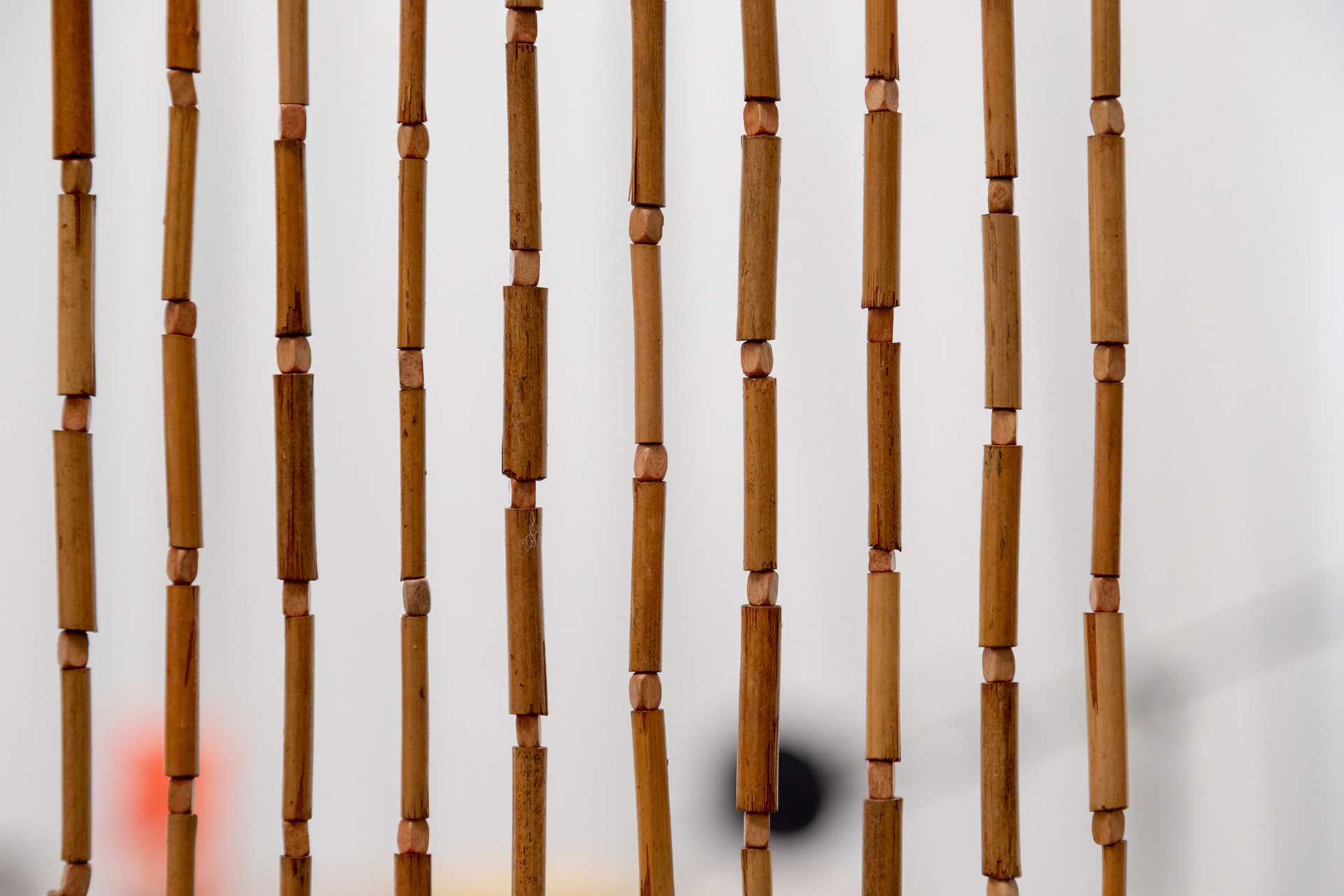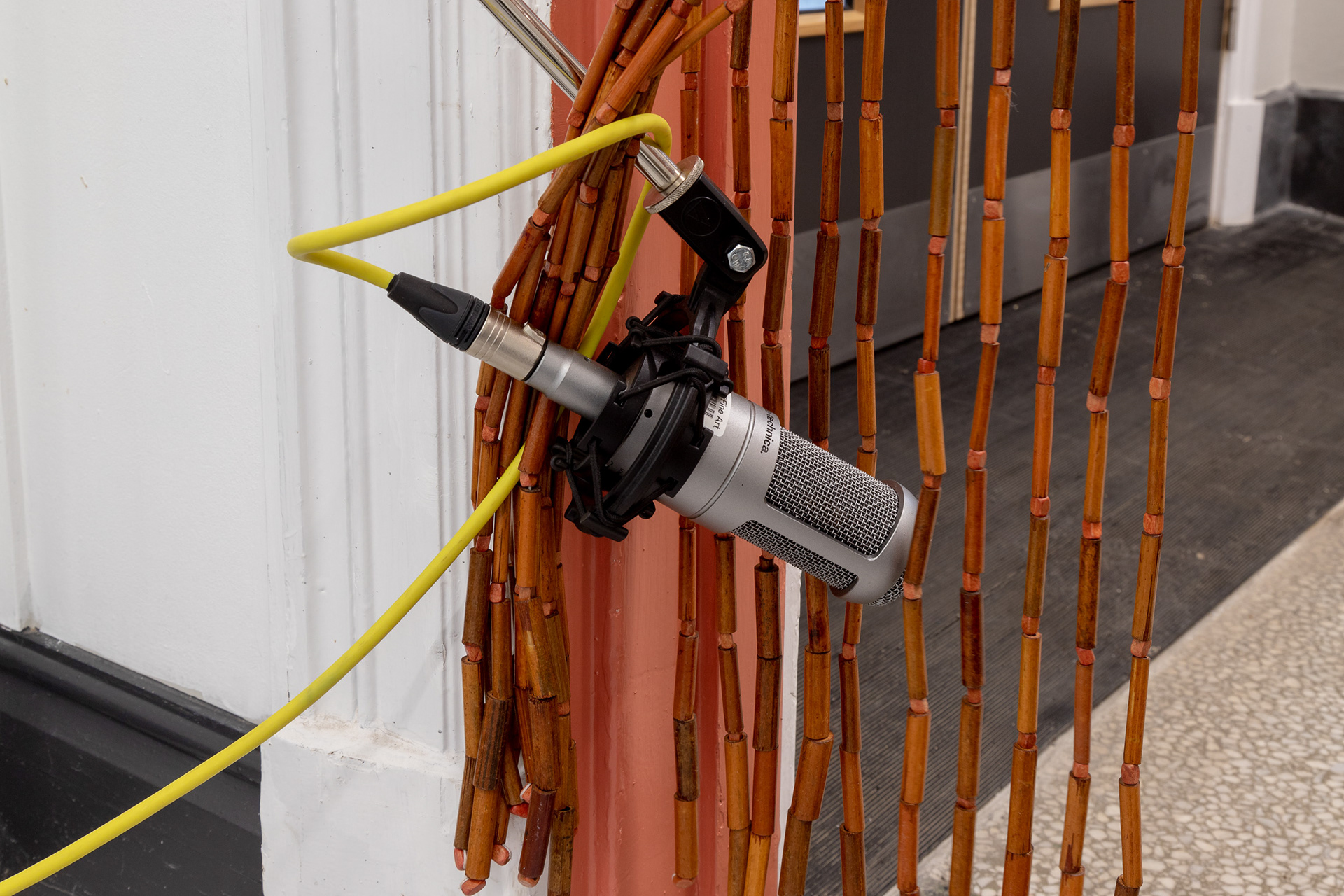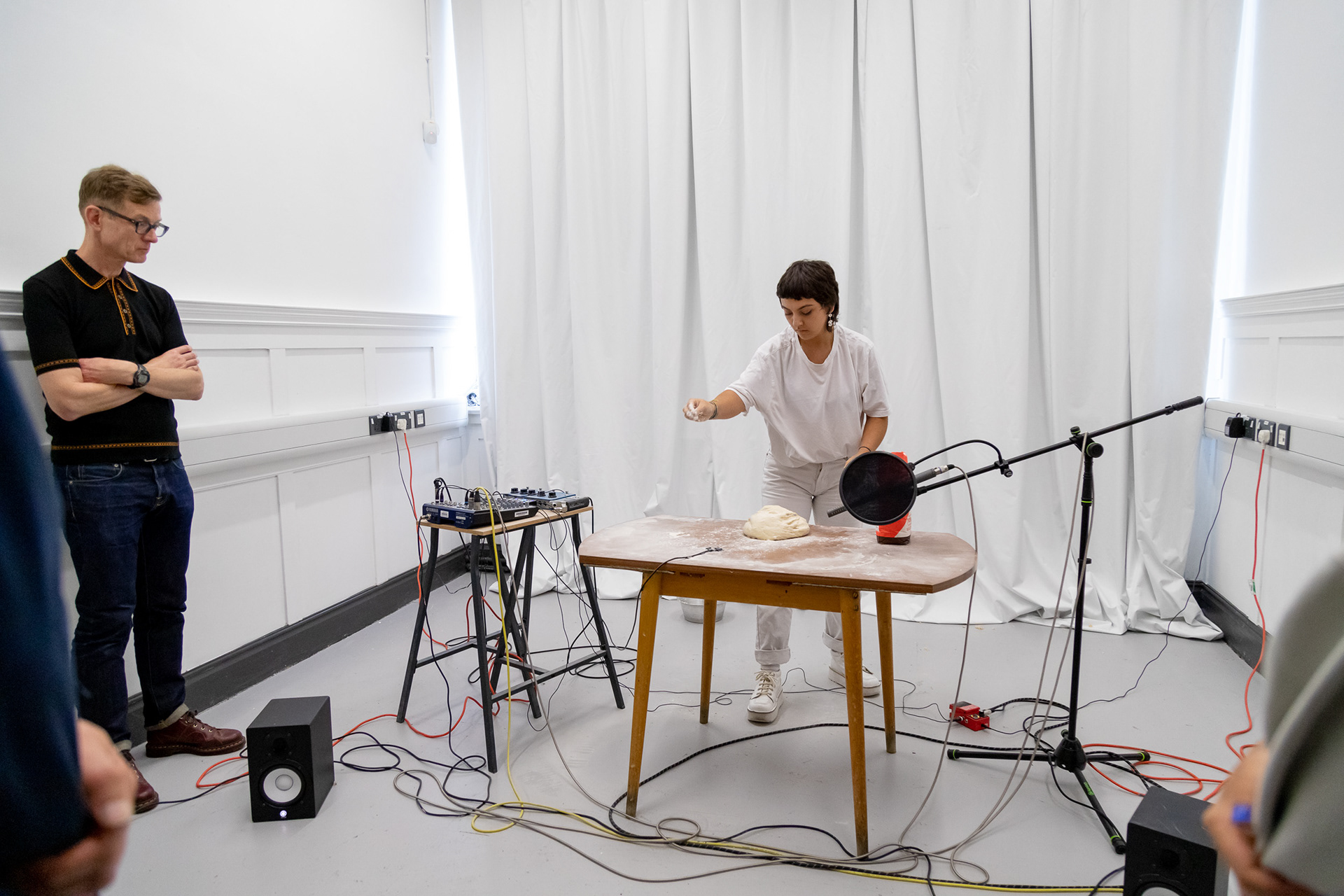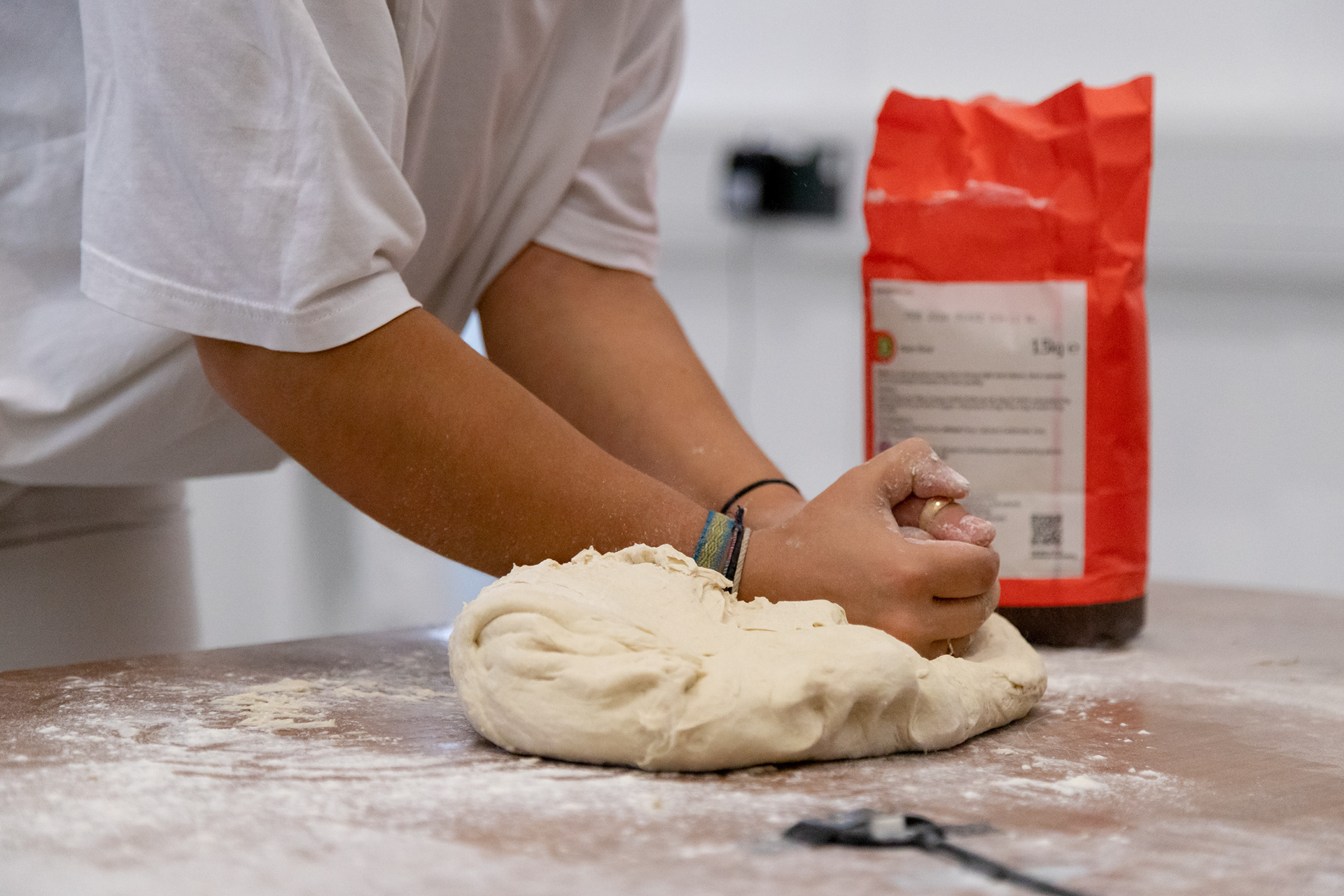 Below: 

Our eternal knead

, 2019
Part of installation @ Cut the Mustard, Leeds 2019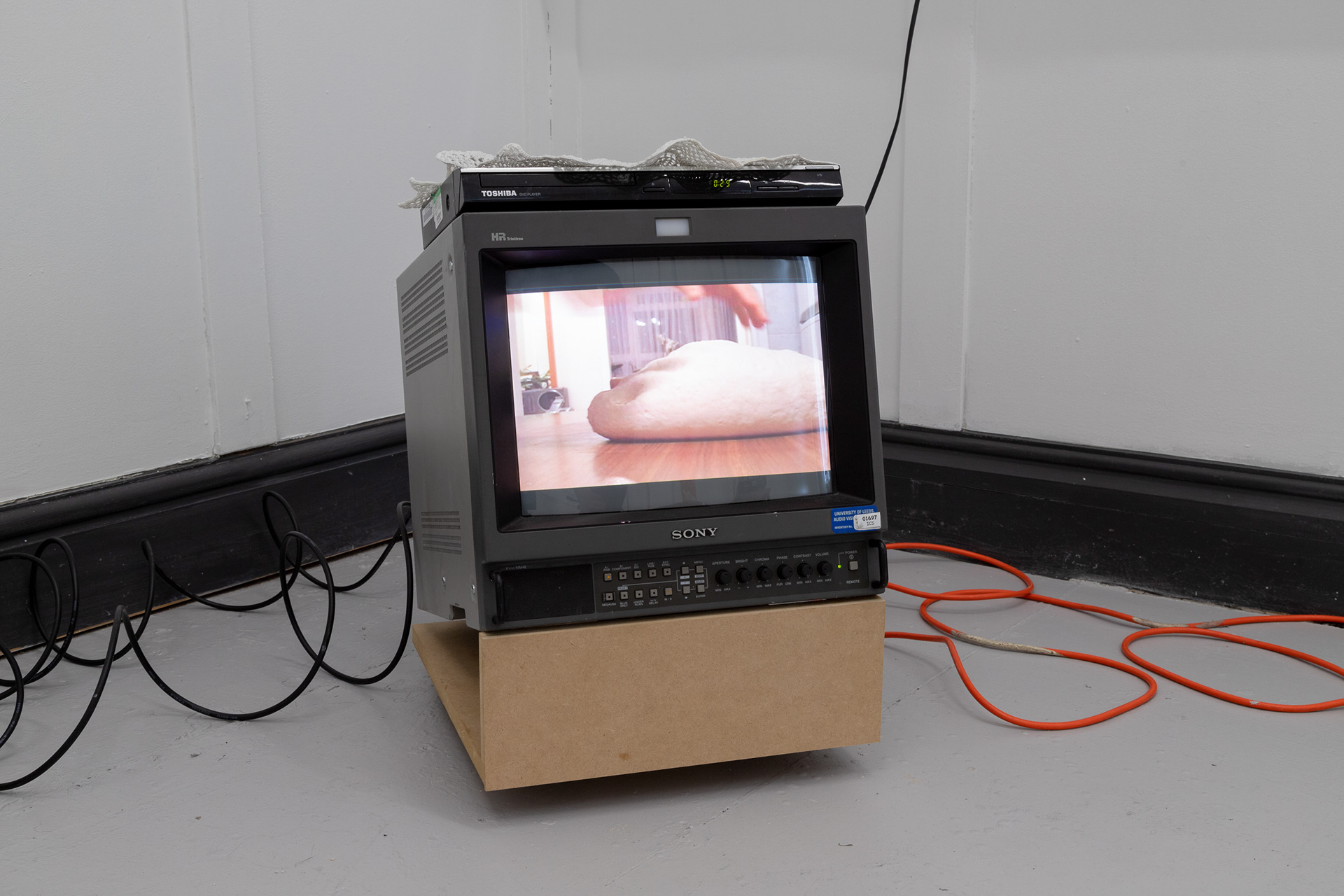 Below: Post performance installation shot @ ARTBASE Gallery Wiesbaden, December 2019
The dough from this performance was then baked, broken and shared by the artist at the exhibition opening.
Group show with Emanuele Tozzoli, Tanja Bergman, Sigrun Ólafsdóttir, Isabelle Pead, Jacques Gassmann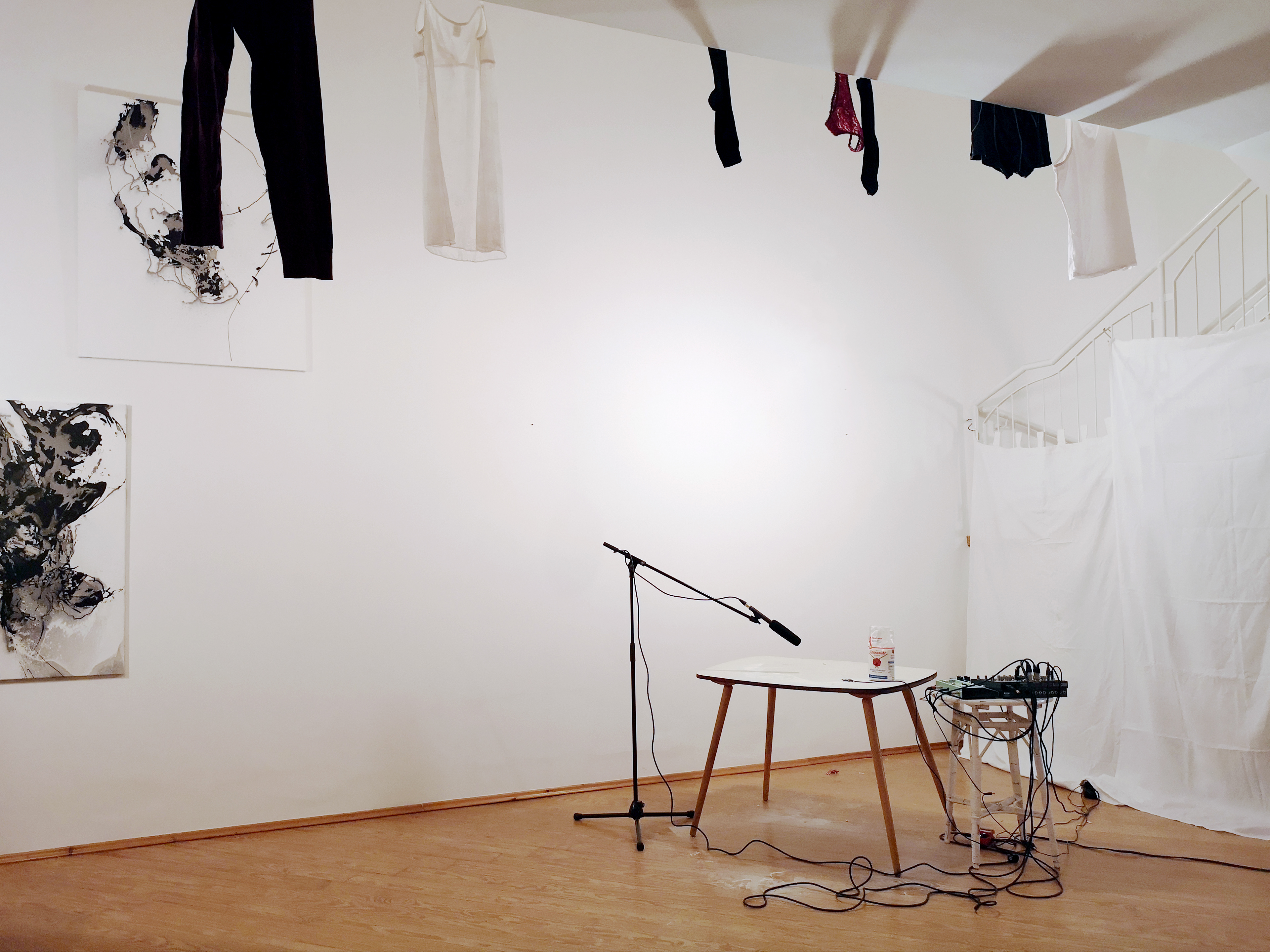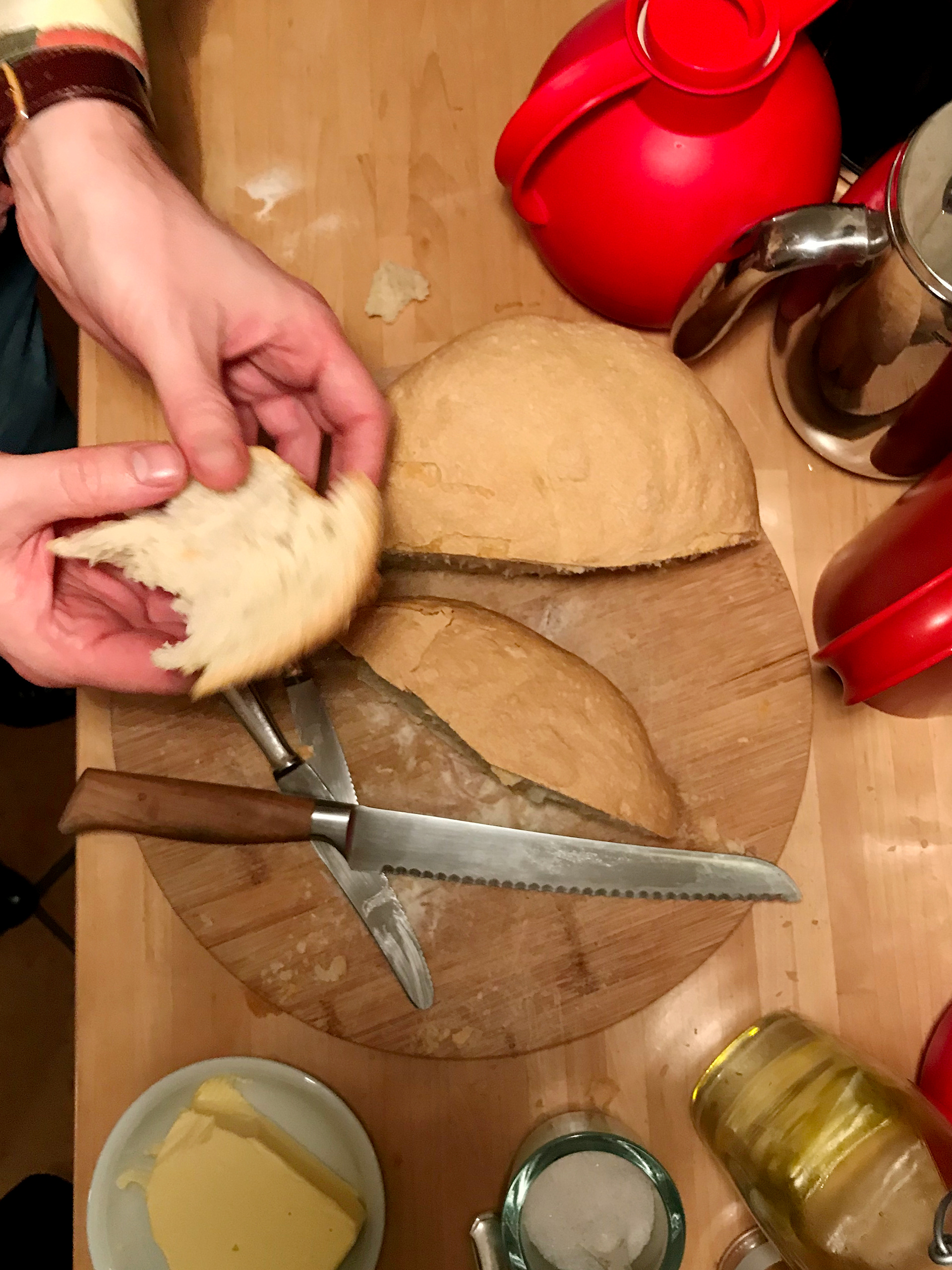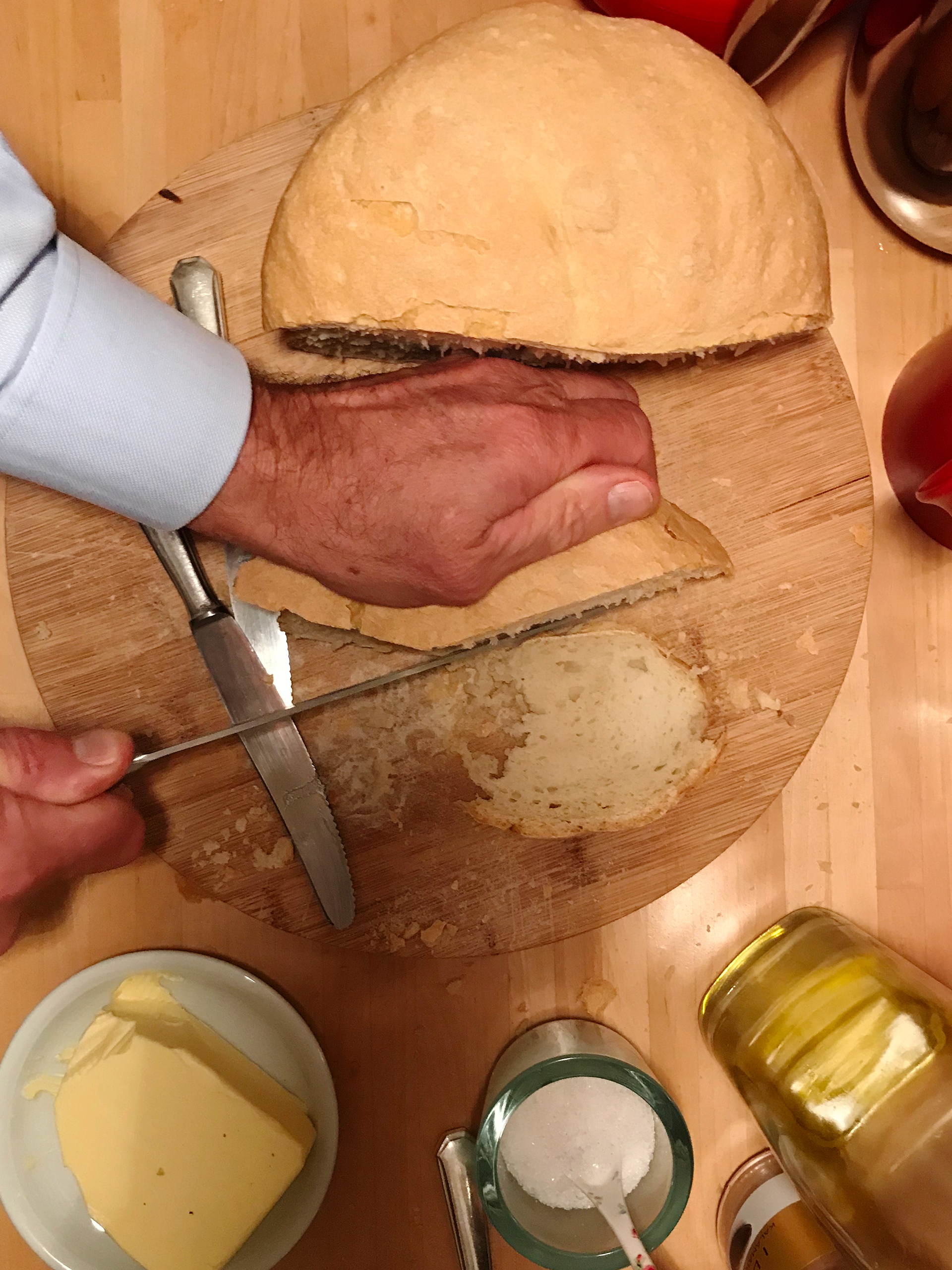 Below: Post performance installation shot @ Freehold Projects, Leeds 2019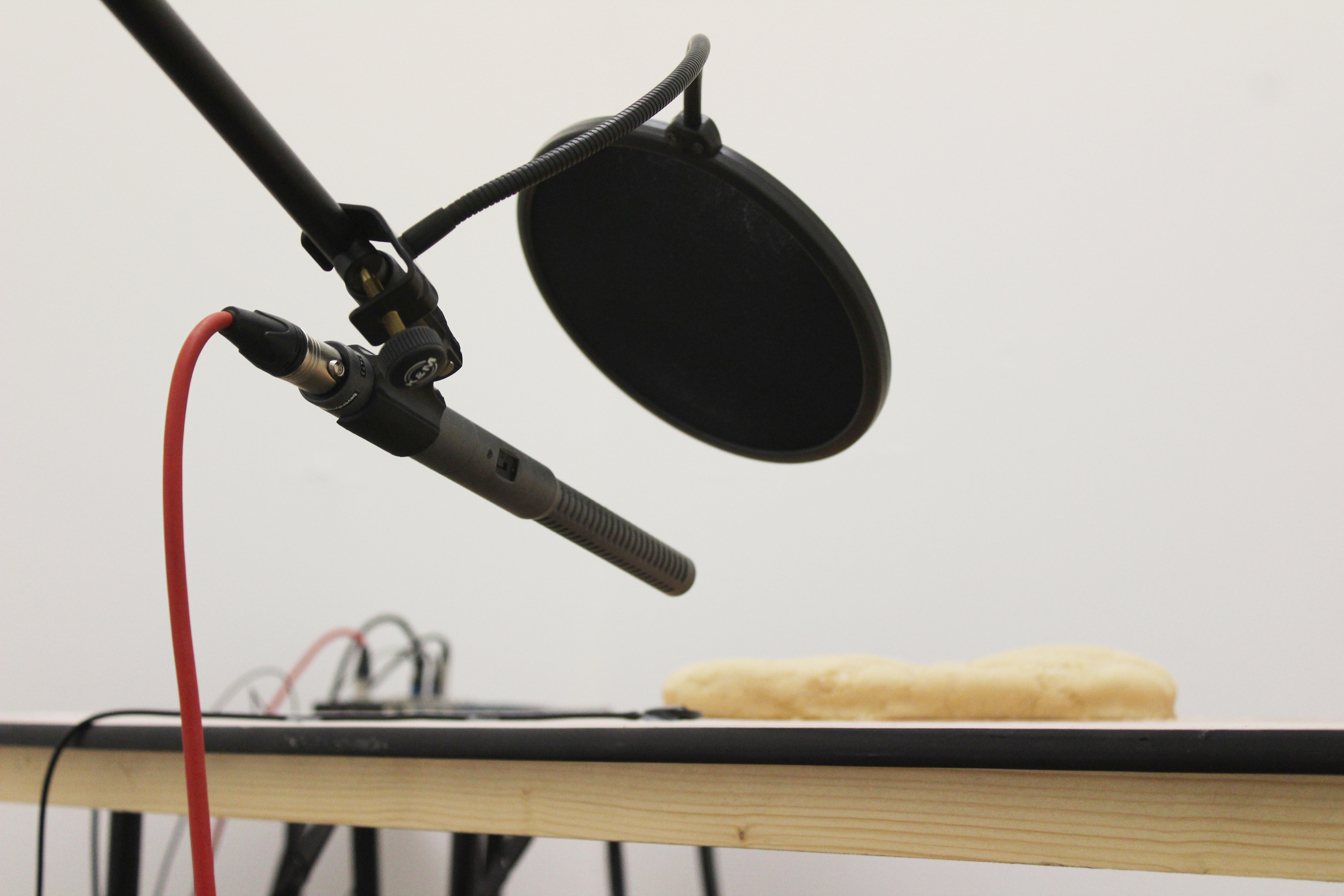 Below: Performance -

This is a gift to 

Exhibition @ The Brunswick, Leeds, 2019