Multimedia Game, field recordings, voice
This project was a collaboration of five artists over five days in the Hungarian Capital of Budapest, as part of a wider project entitled 'Mapping The Local'. Daniela Maria Geraci worked alongside Akos Plesznivy, Finn Rabbit Dove, Sophie Barbera and Irene Lucia Malpeli, an interdisciplinary group of artists from Hungary, England and Italy, to produce this playful multimedia work.
Sound itself is universal - like any other sensory stimuli
Saund itself is iuniversal - laik eni ader sensori stimuli
Szánd itszelf iz junivörszol - lájk eni ádör szenszori sztimuláj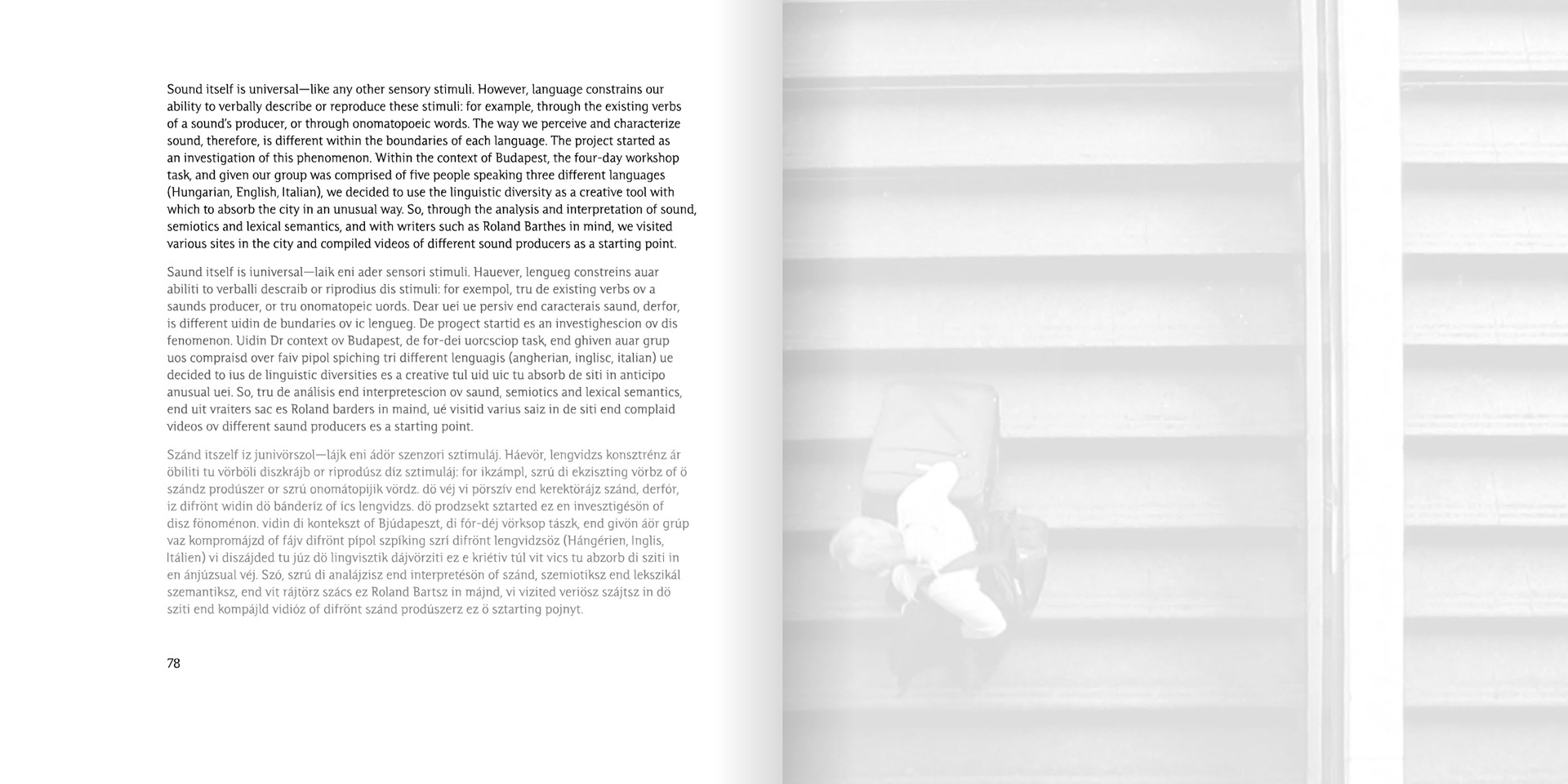 The project was part of a collaborative process between the Hungarian University of Fine Arts, Budapest, the School of Arts, Nova Gorica and the Faculty of Applied Arts, Belgrade, of which the results from each mixed group of students was published in the form of an online booklet, documenting work processes and methodologies of decoding the city. View the full online publication
here.
​​​​​​​